Strengthening Family and Strengthening Communities
SFSC: Stronger Relationships
CAHN is working in collaboration with the Race Equality Foundation to support families from all backgrounds to build stronger relationships with their children.
This is a popular and supportive group-based parenting programme for anyone raising children.
Raising children is enjoyable and challenging at the same time. We can help you to recognise and respond to the challenges of being a parent and the risks and concerns facing our children.
Whether you have a baby, toddler, teenager, or a young person, we would like to support you in building the necessary skills to engage with them.
Whether you are a carer, parent living with the child/children or not, we can help.
Are you looking to enhance parent-child relationships, learn research-backed strategies for identifying and reducing conflict in the family home, and a whole host of other methods and techniques to manage anger, instil discipline and understand your child's development? This course is for you.
The Course is a 13 face-to-face sessions programme scheduled to start in January 2024. We are going to run this programme out of our Office based in Hulme. Each session lasts for 3 hours and will held once a week (on Friday).
A certificate will be provided upon completion of the programme.
Please fill in the below form to register your interest and a member of our team will get in contact with you soon regarding securing your space on the course.
13 face-to-face sessions, 1 per week, 3 hours per session
Start Date: 19th January 2024
Occurs weekly, every Friday.
From 10 am – 1 pm
No session during half terms
Availability of Creche for children under 3 (Limited Spaces)
Light Refreshments will be provided on the day.
Tea and Coffee
Free Car Park
Lift Access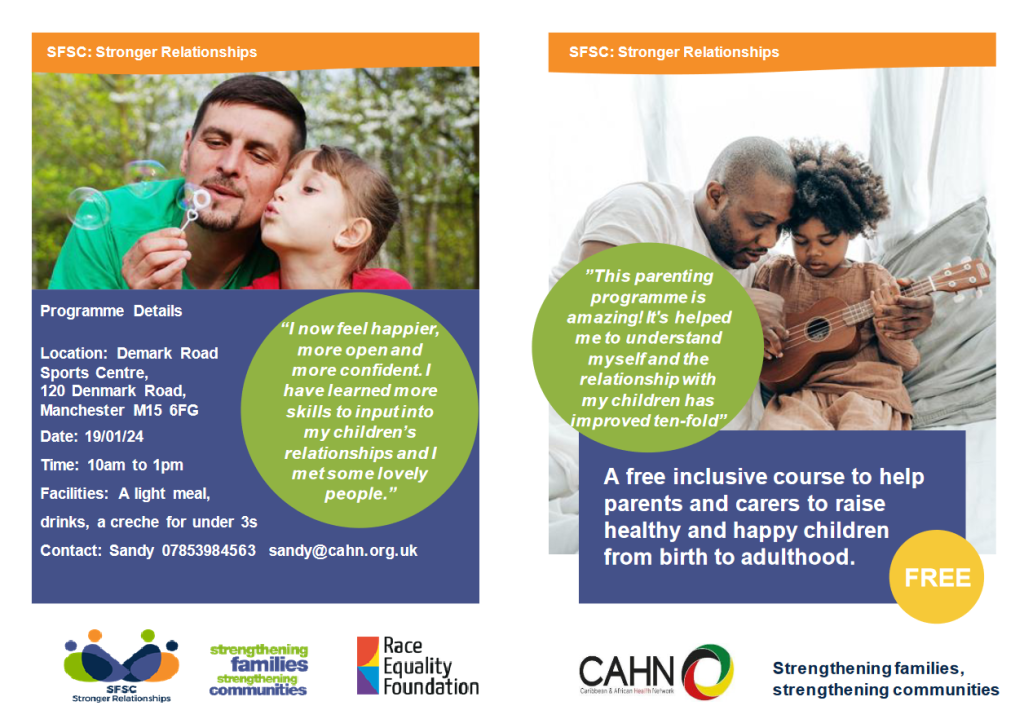 Flexible learning at your own pace
Engage with experts and other parents.
Get personalised support.
Get your own manual in your language as well as easy words and pictures.
Certificate upon completion.
Learn essential co-parenting skills.