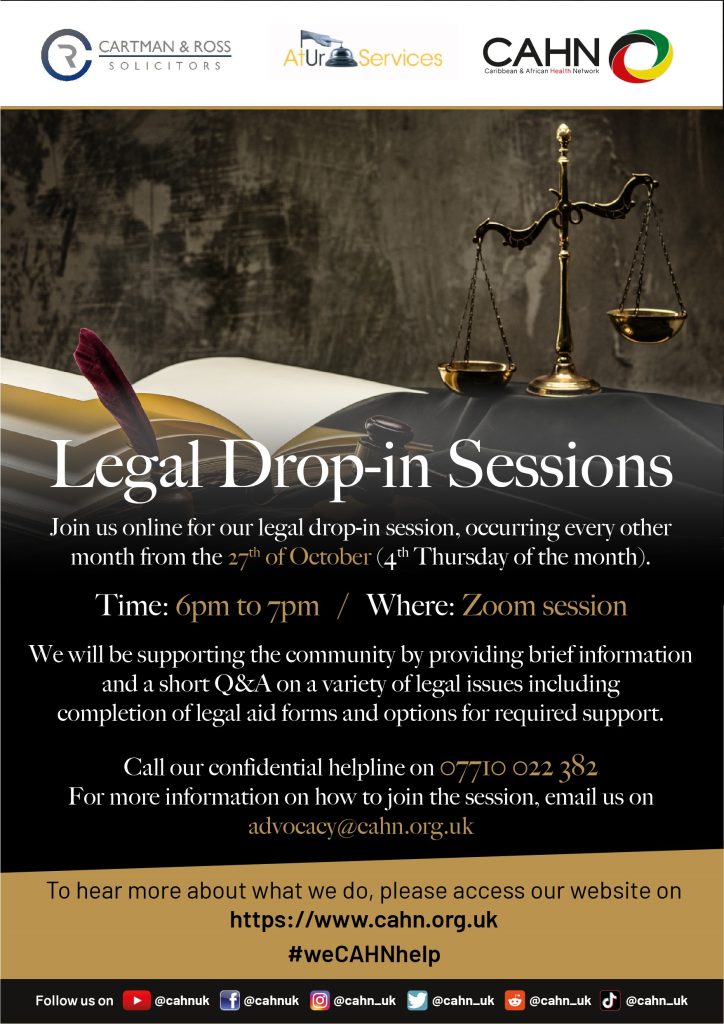 CAHN has joined up with Cartman & Ross Solicitors and At Ur Services, to deliver virtual drop-ins to inform and advise the community.
There can be occasions where you want to ask a legal question but feel intimidated or fear you will be charged for this.
This platform offers an opportunity for members of the community to bring their questions and have options provided to them at what legal steps they can take regarding their problem or if there are any legal steps to take at all.
Please refer to below to check when our sessions take place:
Date
Session
26th January 2023
6pm to 7pm
Topic: "General – Open Floor"
23rd March 2023
6pm to 7pm
Topic: "General – Open Floor"
25th May 2023
6pm to 7pm
Topic: "General – Open Floor"
27th July 2023
6pm to 7pm
Topic: "General – Open Floor"
23 November
6pm to 7pm
Topic: "General – Open Floor"
Tentative
6pm to 7pm
Topic: "General – Open Floor"